Cloud & Infrastructure
The cloud has never been more important for businesses. Whether you're taking your first steps into cloud computing, or want to take your cloud performance to the next level, we can provide the best talent to achieve your goals.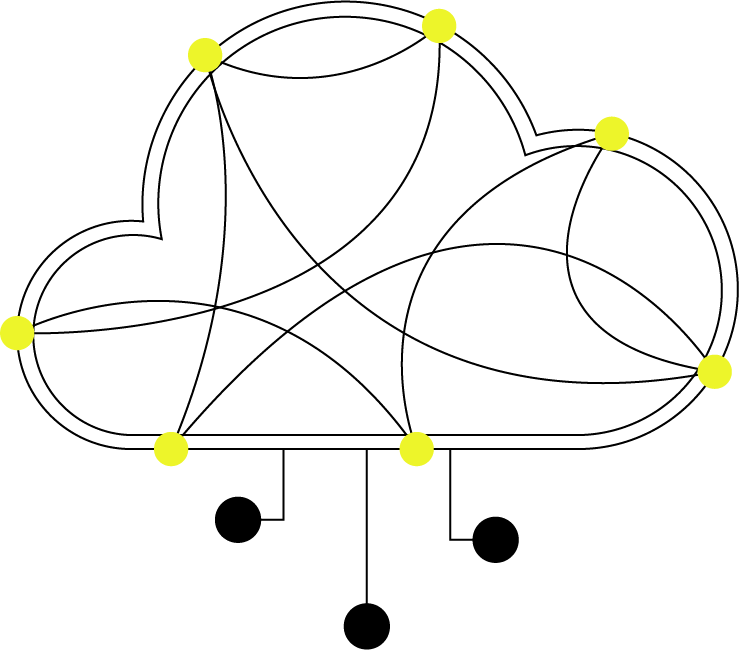 Cloud has been a watchword on everyone's lips since the pandemic accelerated the digital transformation of all kinds of businesses. But while it has exploded in popularity of late, cloud is anything but a recent innovation. We've worked in the area for years, helping businesses of all kinds to adopt cloud working as part of their arsenal.
The best cloud talent are hard to find, but we've been living in the cloud community for years, putting on events and attending conferences, so we know who's who and what's what. This encyclopaedic knowledge means we can find, suggest and place talent within your organisation as soon as you need it.
But not only are our candidates experts in all cloud technologies (including Azure Cloud, AWS and GCP), they also have the people skills to match, so they'll be able to communicate clearly with the relevant stakeholders. Our focus on finding talent who don't only have the technical expertise but who are a good cultural fit has marked us out as one of the premier cloud recruitment agencies in the industry. Contact us today and see what we can achieve together.
We specialise in

Amazon Web Services (AWS)

DC Infrastructure

Google Cloud Platform (GCP)


Microsoft Azure Cloud

Networks & Security
Cloud & Infrastructure roles we hire
Azure Architects, Engineers, Developers, Devops Engineers
AWS Architects, Engineers, Developers, Devops Engineers
GCP Architects, Engineers, Developers, Devops Engineers
Linux/Windows/Storage/Datacentre Infrastructure Engineers
Network/Security Engineers
Unified Communications Engineers
Security Consultants/Architects/Engineers
SQL/Oracle Database Administrators
The Empiric Advantage
We don't just do job boards and CV database searches.
We provide specialists that discover, design, deliver.
Trusted since 2005
We have established relationships within the sector and excellent market knowledge – we forecast skills gaps before they're on most companies' radars
A global network
With five offices across EMEA and the US, and a presence in over 40 countries worldwide, we have a truly global network with more insights into emerging talent pools, that generates more insights and opportunities in all territories
A unique reach
We know the talent that others don't. Our proactive and meticulous search methodologies mean we continuously identify and engage with the best active and non-active candidates in the market, leaving no stone unturned
Guaranteed talent
All of our talent has undergone our Empiric certification process, guaranteeing they are consummate professionals in everything they do
Your next Cloud & Infrastructure career starts here
Let's talk
The Empiric team can help you with the next step forward in your career or building your dream team.