Why you should choose a career in recruitment
With Abi Hopkins
Head of Talent
Why Empiric?
Unleash your potential
When you're setting out on your career path, the first step is vital. Whether it's training, tech or direct one-to-one support, we'll give you all the tools you need to build your career whichever way you want to so you can own your role and take control of your journey. We offer career development not just for the role you are in now, but for the career you aspire to have.
We fast track success
Our goal is to get you promoted – from trainee to recruitment consultant – within six months. That means more responsibility, better rewards, and greater earning potential.
A holistic approach
Employee wellbeing is at the heart of everything we do. By helping team members take care of themselves and each other, we foster an inclusive, collaborative culture that's constantly finding new and better ways to do things. From our brand Value Ambassadors who ensure we're living up to the high standards we set for ourselves, our Work Buddy scheme for new starters, to our EmpowerHer women's committee which empowers our female employees, we strive to achieve more, together.
Your Progress
Year One
With commitment and dedication, you can earn double your basic salary and progress to a Recruitment Consultant, with the backing of our Learning & Development team and mentoring programmes. We'll enable you to have a fulfilling career while being rewarded for your efforts.
Year Two
It's time to become a Senior Consultant. You'll take on more responsibilities, work on higher-level roles, and earn even more. You'll also have the opportunity to mentor and guide junior consultants, share your knowledge, and contribute to the success of the team.
Year Three
Your future as a Team Leader or Principal Biller with a six-figure salary awaits. As a Team Leader, you'll be responsible for managing a team of Recruitment Consultants, driving their success and ensuring that they meet their targets. Alternatively, you could become a Principal Biller, focusing on building and maintaining relationships with key clients and candidates. You'll be the face of the company and have the freedom to work independently, but with the support of a great team behind you.
Start your career at Empiric
• Germany
Sales Consultant – in Köln (m/w/d)
• Germany
Werkstudent im Bereich Sales – in Köln (m/w/d)
Your career, your journey
Recruitment gives you unparalleled control over your career journey. Want to progress fast? Earn more? Mentor others? Make a difference through community- and charity-focussed initiatives? You choose what success looks like.
And once you have, we'll help you achieve it with our blended training programme that combines internal and external digital, one-to-one desk coaching, and continuous training and development. Because we want each and every team member to achieve their potential and be their best self.
We want you to progress. Our Learning & Development team are dedicated to you and have a proven track record of growing self-motivated, performance-driven graduates into high-achieving Recruitment Consultants.
Unrivalled perks to the job
Wellbeing
Your wellbeing is about more than physical, mental and financial health
Performance incentives
We offer up to 35% commission to our consultants with no threshold

Social work environment
Look forward to your Monday morning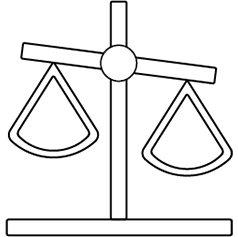 Charity Dedicated Hours
We take time to give back to the community

Unrivalled career development
You are in control of your career, your development and your earnings

Work-life balance
Putting yourself first

Top level recruitment tools
The tools for success

Commuting
Start your day the best way possible

Longer term perks
Helping you in the long run
Is Recruitment for me?
Recruitment attracts people from all backgrounds,
but they are all:
Driven by a desire to succeed
Resilient
Coachable and thrive in a
collaborative team
Big on equality, diversity and inclusion
Agile and positive
Sociable with great communication skills
Hear from our latest hires
Assessment Day
Curious to see if recruitment is for you?
We run regular sessions at our offices to showcase our workplace culture and discover the best new talent to join our team. Sign up today to be notified when we're running our next session.
Tips for applying
Interview tips and what to prepare
Preparation, research, a great CV, and interview body language are all crucial to nailing the perfect interview. To see our talent team's full blog on everything to consider before an interview head here
How to know if you're suitable for the role
Recruitment isn't for everyone, so it is important to understand the role and see whether that aligns with your personal values and interests.
Research the company & understand their culture
Identify what is important to you, your values and interests
Once identified, do they align to the job role you are applying for
Understand the day to day of the role, can you truly imagine yourself in this role every day
Speak to people who are doing a similar role, understand their likes / dislikes, positives / challenges
What drives you to get out of bed in the morning – does this role offer you this?