Choosing a new career with Empiric
With Abi Hopkins
Head of Talent
Why Empiric?
Success your way
Every day, we help people like you take the next step in their recruitment careers. Whether you want to turbocharge your progression, manage your own team, or achieve a better work/life balance, we have the experience, expertise and skills to make it happen. Regardless at what level you come in, we can craft a clear career plan for you. You bring the ideas, we'll make them reality. We offer career development not just for the role you are in now, but for the career you aspire to have.
A reward-driven culture
But it's not all work work work. At Empiric, our rewards go far beyond the financial. Think regular socials, work holidays abroad and dynamic, creative workspaces across six countries and counting...
Community Focus
We help our employees look after themselves and each other. From our brand value ambassadors who hold us to our word, to our EmpowerHer women's committee which empowers female employees, we strive to grow better, together.
What we offer
Supercharge your earning potential
Increase your earnings overnight with a warm desk, and our industry leading commission structure. Our consultants are top earners within the industry. Your commission is guaranteed, meaning no need to worry about a drop in earnings when you make your move with us.
Progression towards the director's chair
Whatever success looks like to you, we'll help you achieve it on your own terms. Aiming for the top? We'll set you on a clear career path to get there. You could be fast tracked to Senior Consultant, Team Leader or Director within one year. Whether that's a focus on clients and business development, managing and growing a successful team or account management with a focus on expansion. We're invested in growth, allowing you the freedom to grow whichever way you see fit.
Autonomy in the driving seat
Work independently and focus on your own billings or grow and develop a team – the choice is yours. Where you come in as a recruiter with two years' experience or a team leader looking to grow a team, we will trust you to deliver your best work, with our trust, support and flexibility.
Coaching and mentoring at your fingertips
Our L&D programme offers a blended suite of internal and external training and coaching opportunities to support continual learning and development right though to leadership, ensuring we are all the best we can be.
Your voice heard
Have your say on everything you are passionate about. Our internal initiatives cover health and wellbeing, our female empowerment community EmpowerHer, our values ambassadors, charity commitment with room for more.
Career paths & promotional targets
The right path for you
Recruitment Consultant (360)
As a 360 consultant, you will operate as a niche market expert, dominating your industry working with both clients and candidates, using a clear and successful structure. All of our desks here are warm. We have existing relationships with key clients in our market and regular job requirements to work on. But a key element of your role will be to grow the market through existing client expansion and new business development activity, bringing in new clients to work with and focussing on market growth. Your goal is to dominate the market and be our next biggest biller!
Account Manager
As an account manager, your focus will be account expansion whilst providing a dedicated & quality service to your clients. You will work closely with key clients within your market, providing them with a gold star service, be fully integrating with their business, gaining an understanding of their current and future needs and working closely with consultants within Empiric to deliver on those requirements Your goal is to maintain an incredible client relationship whilst grow our existing accounts!
Business Development Manager
If you love recruitment, love the buzz of a sale but want to solely focus on clients, we can offer a business development focussed position. We have growth opportunities in all of our markets and keen to develop in new markets too – if you see an opportunity that aligns with our operating markets, we trust you to drive and grow these. You can lead the growth of our business and be at the forefront of our success!
Unrivalled perks to the job
Wellbeing
Your wellbeing is about more than physical, mental and financial health
Performance Incentives
We offer up to 35% commission to our consultants with no threshold

Social work environment
Look forward to your Monday morning

Unrivalled career development
You are in control of your career, your development and your earnings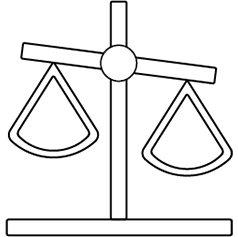 Charity Dedicated Hours
We take time to give back to the community

Work-life balance
Putting yourself first

Top level recruitment tools
The tools for success

Commuting
Start your day the best way possible

Longer term perks
Helping you in the long run